^
ISOFIX installed toddler car seat
Dos 9 meses aos 4 anos aprox.
Dos 67 aos 105 cm
9 - 18 kg
Porquê escolher?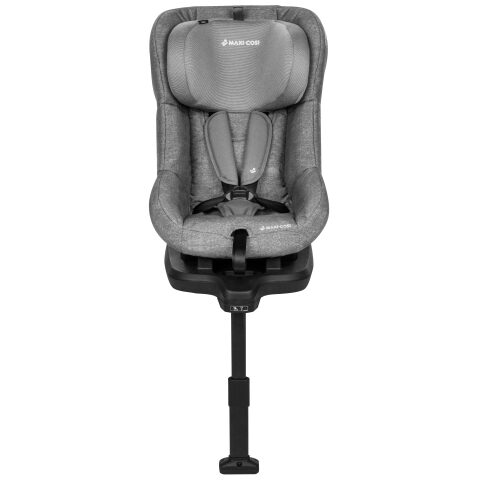 Confirms correct installation
Once attached to the ISOFIX connectors, colour indicators confirm if fitted correctly.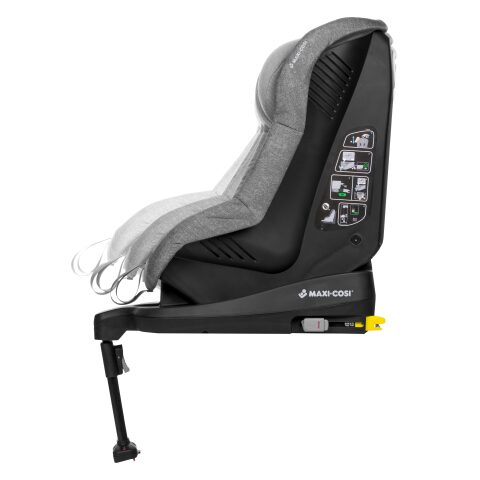 Multiple recline positions
Recline your toddler seat in sitting and sleeping positions, to give your little one extra comfort.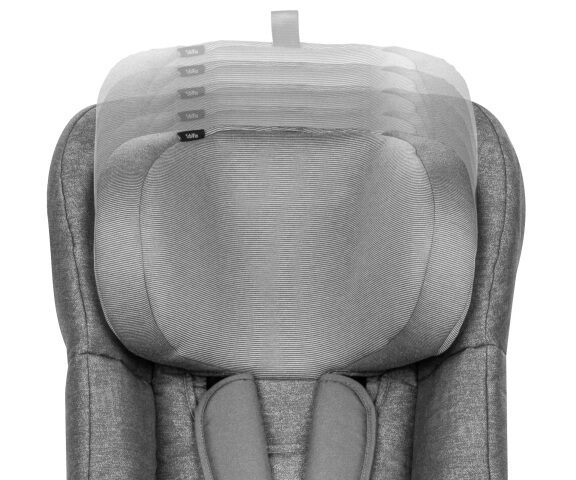 Harness and headrest adjustment
Adjust the headrest and watch as the safety harness adjusts simultaneously to fit your growing child.
Descrição do produto
As a parent, you want to make sure your little one is safe, even when switching them from one car to another. The Maxi-Cosi TobiFix easily "clicks" onto your car's ISOFIX anchor points. The harness and headrest adapt to your growing child, providing them with a perfect fit.
Installation
Do you prefer a toddler car seat that is installed with ISOFIX? The Maxi-Cosi TobiFix uses your car's ISOFIX connectors for a safe installation. Our user manual explains exactly how to correctly connect the toddler seat to the ISOFIX anchorage points in your car.
Once the car seat is attached to your car's ISOFIX connectors, you can leave it installed. This way, every time you need to get in and out of the car, all you need to do is fasten your little one's safety harness.
Did you know that the ISOFIX connection makes the toddler seat more stable? Even when your child is not sitting in the seat, it is more stable than a seatbelt-installed car seat.
Safety
At Maxi-Cosi we have carried over 50 million babies home from the hospital. As a leading specialist in child mobility, your little one's safety is our top priority. Our intuitive and innovative toddler car seats protect your toddler, and help carry you as a family happily into the future.
Our safe TobiFix car seat is equipped with a Side Protection System that absorbs the force from a damaging side impact. Maxi-Cosi TobiFix's SPS (Side Protection System) offers better protection by reducing the risk of injury.
ISOFIX installed toddler car seat
Maxi-Cosi TobiFix makes sure your little toddler is safe, while making things easy for you as a parent. The toddler seat is connected to your car's ISOFIX for a solid connection. To give you peace of mind, colour indicators at the bottom of the car seat confirm when the car seat has been attached to the ISOFIX correctly. This way, a correct installation is assured.
As your toddler grows, TobiFix grows too. TobiFix's safety harness and headrest adjust simultaneously, to make sure your little one has a perfect fit up until they turn four. TobiFix offers 3 reclining options for sitting and sleeping positions.
Removable cover
Your little toddler may get car sick while travelling on the road. Or drinks and snacks may end up where they are not supposed to. That won't be a problem because Maxi-Cosi's car seat cover can easily be removed and is machine washable, no matter what happens.