^
Crescer com conforto
Dos 9 meses aos 12 anos aprox
9 - 36 kg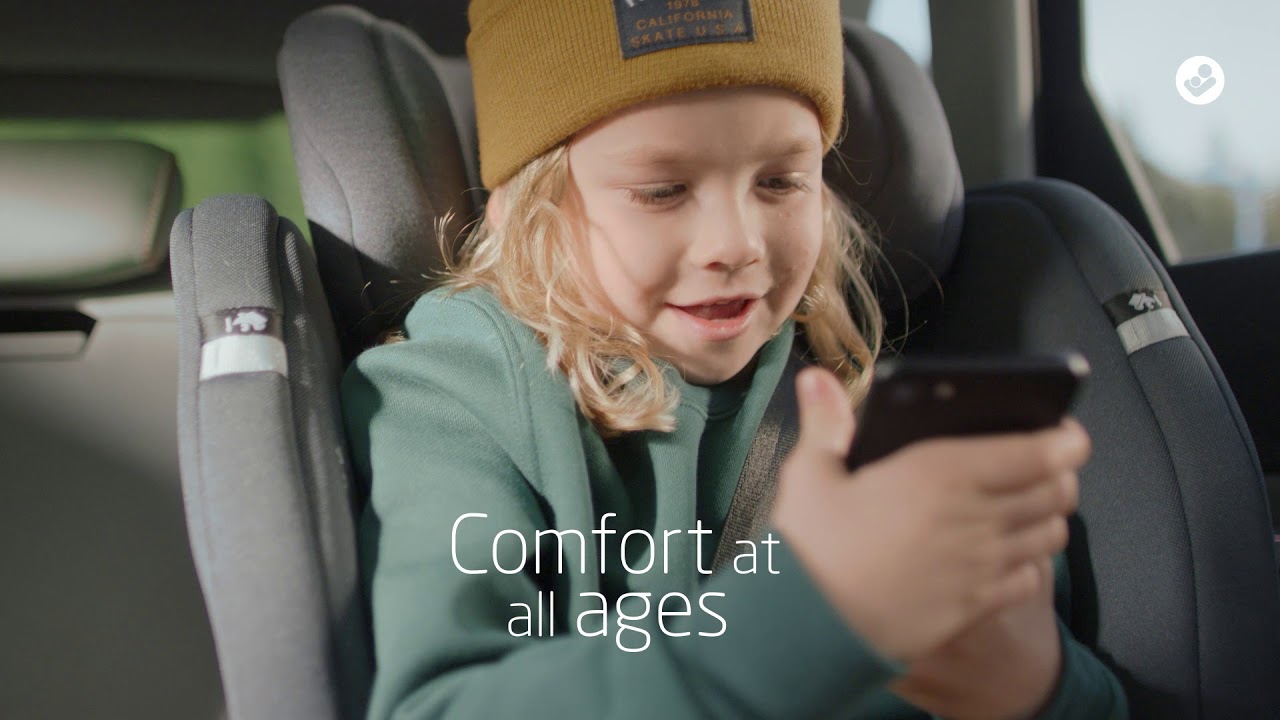 Porquê escolher?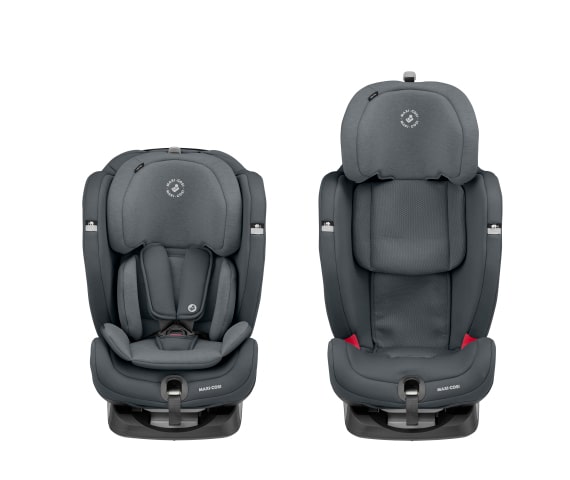 Utilização para várias idades
A nossa cadeira auto de longa duração Titan Plus, transporta o seu filho desde os 9 meses até aos 12 anos (Grupo 1/2/3).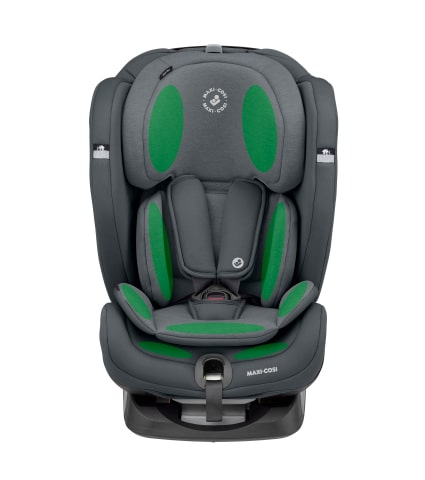 Extra acolchoado, o melhor conforto da sua classe
O acolchoamento extra, o encosto de cabeça e área do assento, garante que o seu filho viaja confortável em todos os momentos.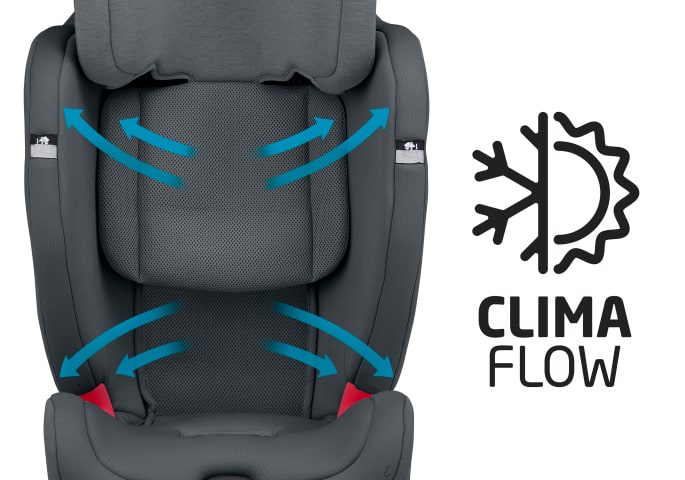 Sistema ClimaFlow para controle de temperatura
O sistema ClimaFlow e a espuma no encosto da cadeira permite que o seu filho viaje sempre de forma confortável.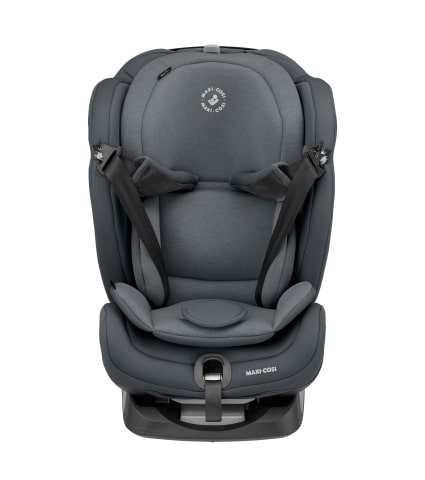 Instalação fácil da criança
Os ganchos dos cintos nas laterais da Titan Plus mantêm o arnês aberto para facilitar a instalação do seu filho.
Descrição do produto
Todo o conforto que as crianças precisam em qualquer idade, apenas numa cadeira! A longa duração da nossa cadeira de auto Maxi-Cosi Titan Plus assegura sempre o máximo conforto das crianças, quer tenham 9 meses ou 12 anos de idade. A cadeira de auto tem um acolchoamento adicional nas áreas mais importantes.
Installation
Connect your Titan Plus to your car using the ISOFIX anchor points of your car for an easy installation. We have also designed a top tether strap as a third anchor point to provide your little one with an even more secure connection. Check the user manual or read our check list for correct ISOFIX installation.
When our comfortable Titan Plus is used as a Group 2/3 car seat (after 4 years), ISOFIX and top tether are optional as you will then use the vehicle safety belt to secure your child.
The indicators on ISOFIX anchorages will confirm correct installation, meaning you will have an extra peace of mind before you set off!
Safety
At Maxi-Cosi we have carried over 50 million babies home from the hospital. For us, your child's safety is the top priority.
The ISOFIX and top tether of Titan Plus offers great stability for this car seat, even when your child is not sitting in it. The indicators on ISOFIX anchorages will confirm correct installation for an extra peace of mind!
Additionally, Maxi-Cosi Titan Pro features a 5-point safety harness to keep your growing child safe and stable all the time.
When it comes to safety, we have got you covered!
Titan Plus: Grow in comfort
The very best for your children while you're on the go! Whether they're 9 months or 12 years old, the Maxi-Cosi Titan Plus ensures that your children are always comfortable.
Our Group 1/2/3 car seat is first used with a comfortable inlay for a perfect fit and a 5-point safety harness to fasten your little one. Beginning from the age of 4, it can be used as a Group 2/3 car seat that uses the regular 3-point car seatbelt.
This multi-age car seat comes with extra padding in the inlay, headrest and sitting area to keep your little one comfortable all the time.
Designed to be used for many years, our multi-age car seat is equipped with ClimaFlow, which ensures children are kept at the right temperature. Thanks to the backrest's special pattern and foam, the Titan Plus contributes to a good air circulation and makes sure your children don't grow too warm or get too cold on the journey.
For an easy installation of your child, the Titan Plus features a pair of belt hooks on the sides that keeps the harness open when you help your child into the car seat.
Titan Plus is designed to be used from 9 months to 12 years old; that's why it comes with a toddler inlay to provide the best fit when your baby is little.
In addition, the five recline positions of this comfortable car seat ensures the most comfortable position for your child all in circumstances.
On the road, snacks or drinks may not always end up where they are supposed to. Or your little one may get car sick. No matter what happens, we are there for you as Maxi-Cosi's car seat cover is machine washable and can easily be removed.
The Maxi-Cosi Titan Plus. Grow in comfort.