^
ISOFIX installation for CabrioFix and Pearl
Desde o nascimento até aos 4 anos, aprox.
0 - 18 kg
Porquê escolher?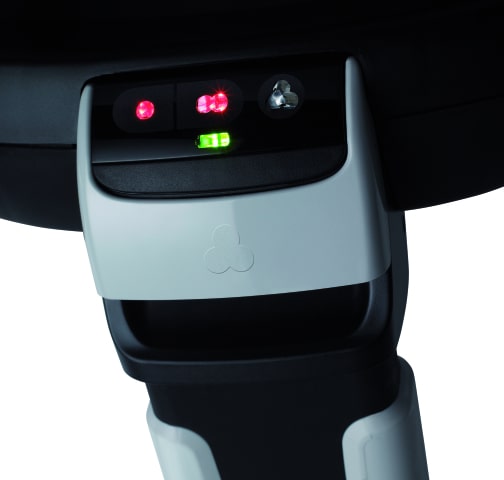 Longevity
From birth up to approx. 4 years solution with one car seat base for two age groups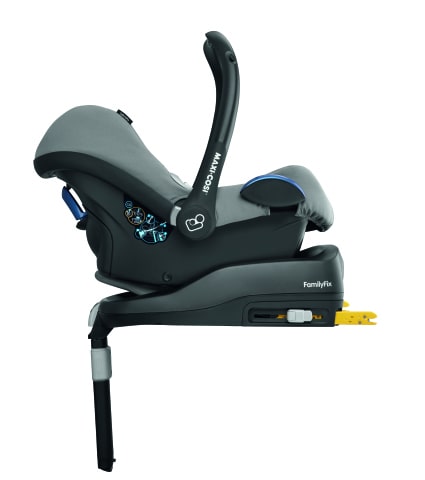 Click-and-go installation
Very easy click-and-go installation of CabrioFix and Pearl car seats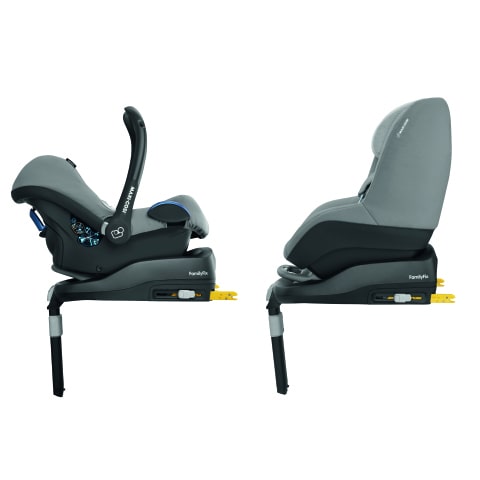 Installation feedback
Interactive light and sound feedback confirm correct fit, minimizing the risk of wrong installation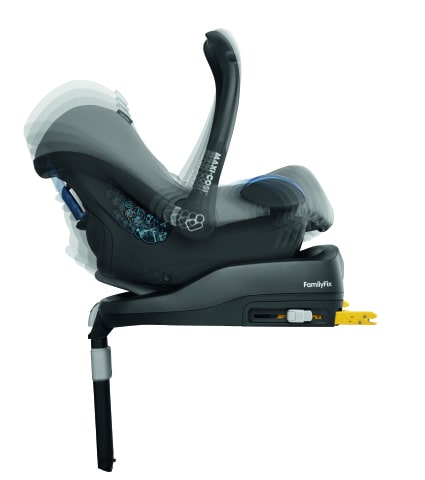 5 recline positions
5 comfortable recline positions from sitting to sleeping
Descrição do produto
Our Maxi-Cosi FamilyFix is a perfect match for the CabrioFix or Pearl, giving you an easy-to-use Click & Go installation. It fits the baby and toddler car seat for long-time use.
Installation
As more and more cars in Europe have ISOFIX, yours most likely will as well. Our Maxi-Cosi FamilyFix attaches to the ISOFIX anchorage points of your car for a solid connection. Find out exactly how it works in our helpful user manual that guides you through the installation steps.
Once installed, you can leave the FamilyFix in the car. This way, the baby car seat is securely fitted onto the base with a simple "click", every time you need to get in and out of the car. Visual indicators on the base notify you when your Maxi-Cosi car seat is correctly attached, and you are ready to "go".
Continue using the FamilyFix as your little one outgrows their first baby seat, and starts using the Pearl toddler seat.
Our FamilyFix can be installed with the CabrioFix baby car seat and the Pearl toddler car seat.
Safety
At Maxi-Cosi we have carried over 50 million babies home from the hospital. External crash test centres, such as the German automobile organisation ADAC (Allgemeiner Deutscher Automobil-Club), regularly test our Maxi-Cosi car seats and bases on dynamic safety and ease of use. The Maxi-Cosi FamilyFix and CabrioFix received above-average scores when tested by the ADAC.
Thanks to the easy-to-use Click & Go system, our FamilyFix has a good rating for ease of use. Not only does the ISOFIX base make installing our CabrioFix car seat easier, it also reduces the risk of doing it wrong. Both the ADAC and Maxi-Cosi recommend using the FamilyFix base for security and convenience.
ISOFIX installation for CabrioFix and Pearl
As parents, we want you to feel great about the choices you make. With a Click & Go installation, and multiple reclining positions, our Maxi-Cosi FamilyFix has been designed to provide you with convenience and your baby with comfort.
Use our Maxi-Cosi FamilyFix until your little one turns 4 years old. The base fits both our CabrioFix baby car seat and our Pearl toddler car seat. Another reason to feel great about your choice!